STUDENTS FROM MANCHESTER SCHOOL OF ART
About Manchester School of Art
The Manchester School of Art are innovators of art and design education in the UK and celebrated their 175th anniversary in 2013. The second oldest design school in Britain's alumni includes L.S. Lowry, Julie Walters, Steve Coogan, Liam Spencer, Thomas Heatherwick, Peter Saville, Martin Parr, Brian Cosgrove, Mark Hall, Professor Malcolm Garrett and Sarah Burton OBE.
Manchester School of Art - Weavers Factory Exhibition
Illustration with Animation students from Manchester School of Art displayed their work at the inaugural Weavers Factory exhibition in April 2019. Under the guidance of Illustration tutor John Hewitt they responded to the subject of The Great Exhibition, 1853, Saddleworth's first art exhibition attended by Charles Dickens. Contributing artists were Martha White, Phillipa Carrington, Olivia Hardman, William Dobbs, Emily Davies, Emma Doyle, Carly Smith, Lily Kroese, Molly Pilkington, Phoebe Ingram, Penny Collier, Alice Kell, Beatrice Robbins, Martha Harris, Catherine Booth, Finlay Gasper
My name is Phillipa Carrington. I am a 3rd-year student at Manchester Metropolitan University School of Art. I am a watercolour artist who enjoys creating artwork based on narrative and I love stories that fire my imagination. I have a particular liking for folklore, myth and legend. My artwork has been described as both traditional and whimsical. My ambition after graduation is to become an illustrator of children's books or to work in an industry where my artwork can tell a story.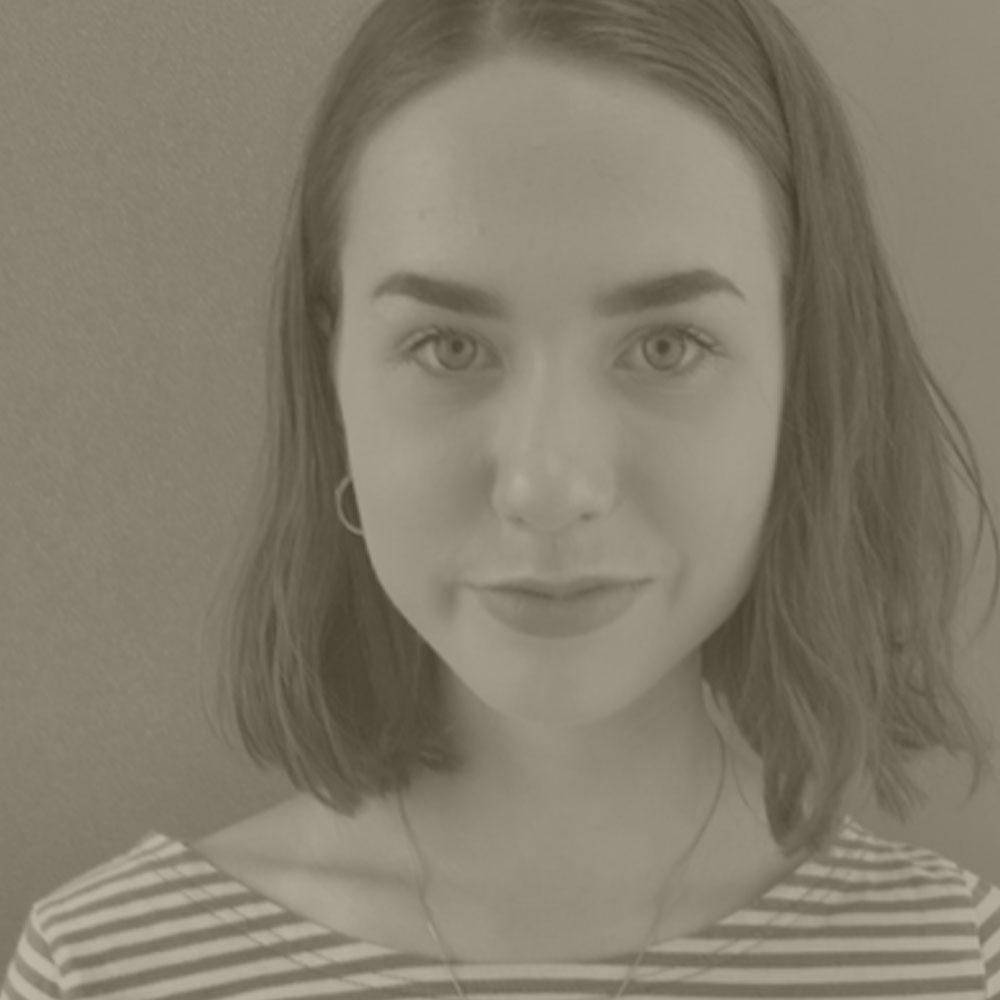 My name is Martha White, I am a second year Illustration with Animation student at Manchester School of Art. My works often shows a fascination with colour and shape. I enjoy working with any materials that offer room to explore these elements. Colour can be used to bring alive the most mundane, ordinary aspects of life which is what I hope my illustrations can achieve. I think within natural objects and scenes there are some very unique shapes and so much individuality. It is my intention to try and bring awareness to this through my illustrations.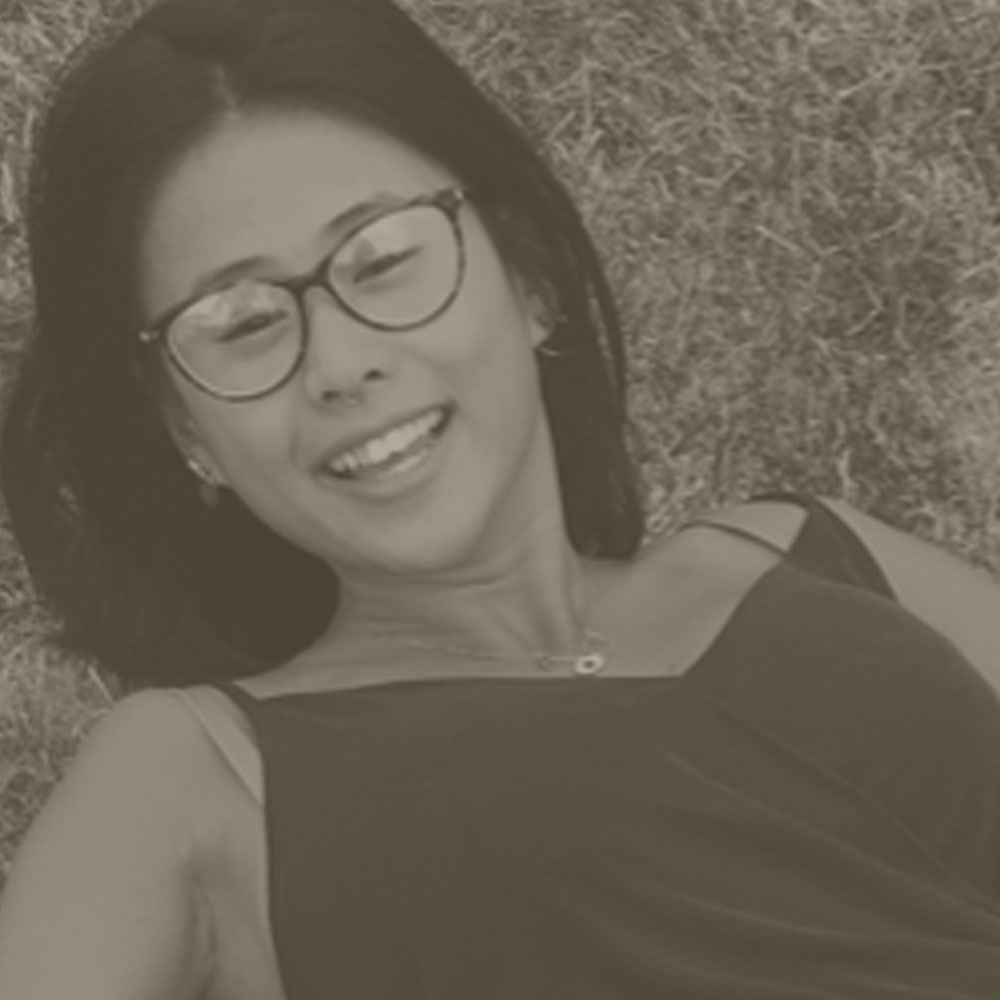 Hi i'm Olivia, a second year illustration student at MMU. Currently I like to work with watercolour and collage although I still very much like to experiment with many different types of media. My piece for The Weavers Factory is a watercolour in response to a magazine article about The Great Exhibition of 1835. The two people are Geraldine Jewsbury and Charles Dickens, as it is thought that although the article was published in Dickens' name, it was actually Jewsbury that wrote and visited Saddleworth.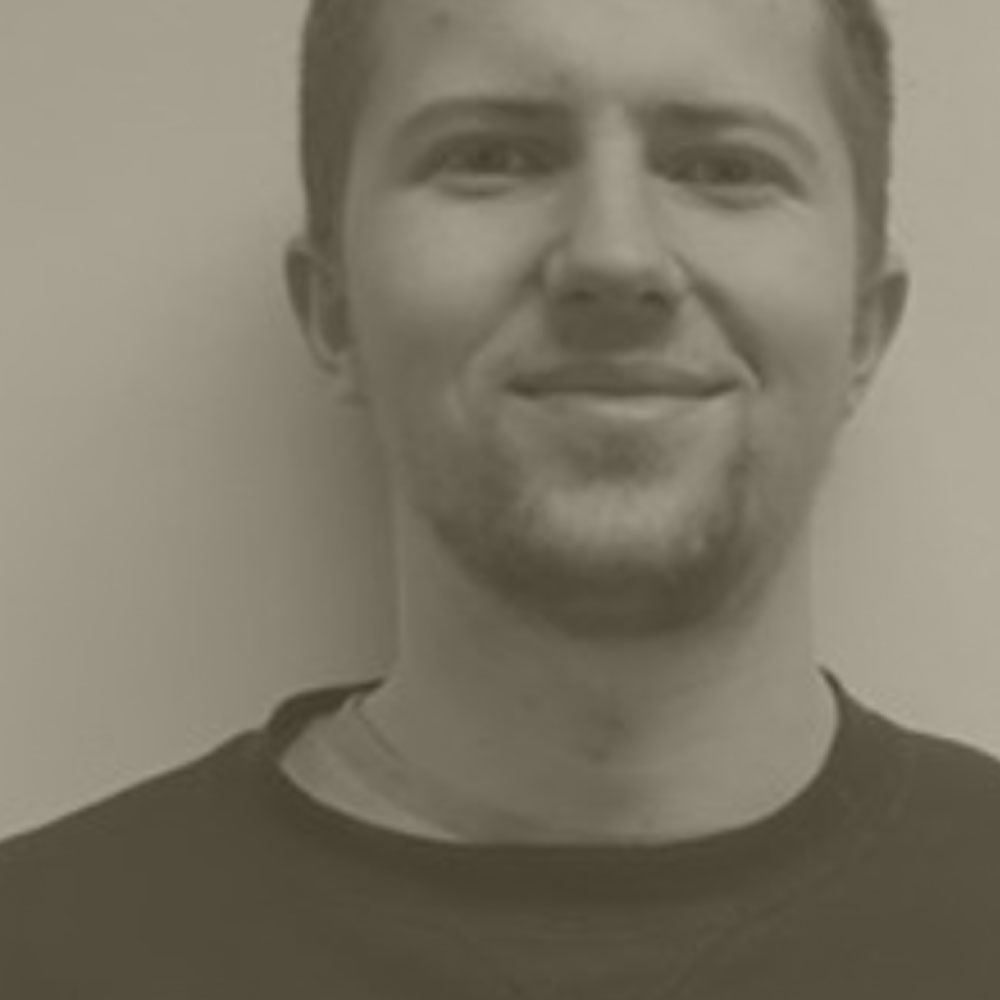 As an Illustration student, my passion is for drawing. I love conveying emotion and a story through mark making; be it through the most delicate and sensitive marks through monoprinting, or harsh expressive atavistic-like lines drawn with charcoal. In all of my illustrative work, drawing is the underpinning, primordial component. It is essential and nothing else gives me the joy and satisfaction that drawing does. Furthermore, I have a deep founded passion for interesting compositions. I love juxtaposing elements within an image to produce a visually glorious final composition. The piece I have produced for this exhibition is a 2-colour freehand monoprint on newsprint; Entitled 'My Ode to Uppermill'.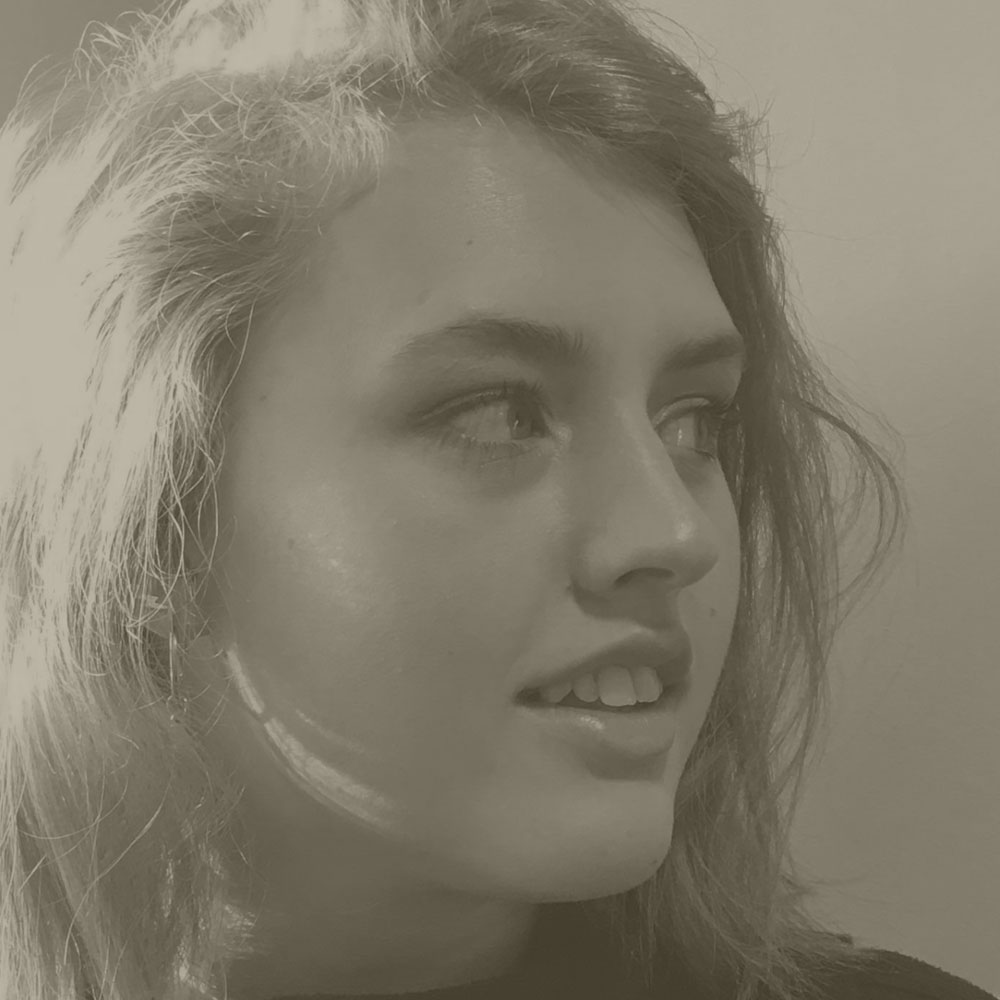 I am a Manchester-based illustrator and a first-year student at Manchester School Of Art. I am interested in capturing fleeting moments, especially in the city, and prefer to work in pencils, pastels and print. I was fascinated by the reflections in windows around Uppermill, and how the ancient buildings soaked in the sun. This print explores the history of the Towpath bookshop, and how the bleak beauty of this town is reflected in it's architecture and people. I am honoured to be a part of this project, and to celebrate, and illustrate, the rich legacy of the Moors.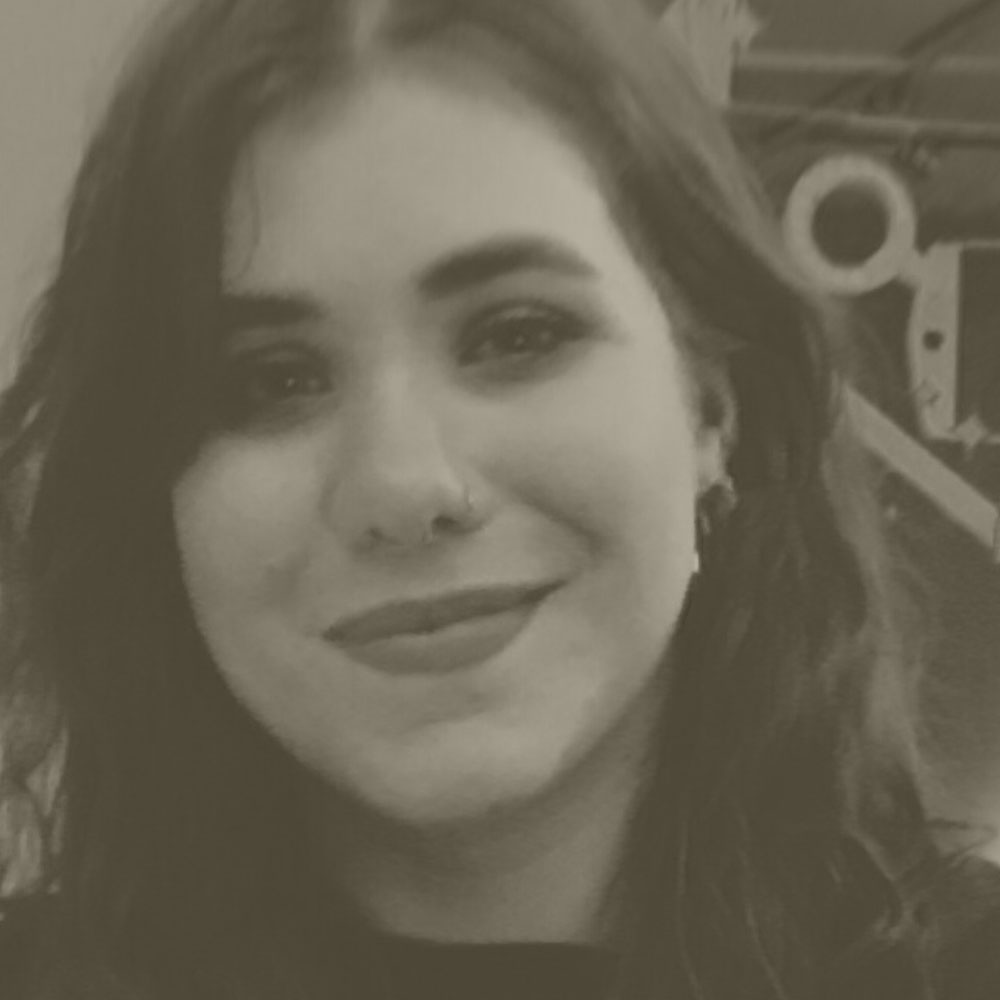 Originally from Wiltshire, I am currently in my first year studying Illustration with Animation at Manchester School of Art, with two key areas of focus in my work being printmaking and moving image. Wanting to celebrate Uppermill's cultural and industrial history, I made a response to Charles Dicken's review of the Great Saddleworth Exhibition of 1854. Adding detail to an experimental screen ink background with lino cuts, my print makes reference to the slightly surreal collection of objects on display at the Great Exhibition as mentioned by Jewsbury and the comic value of her account, which includes amongst other things an electric chair, a misbehaving donkey and a futile search for bilberries.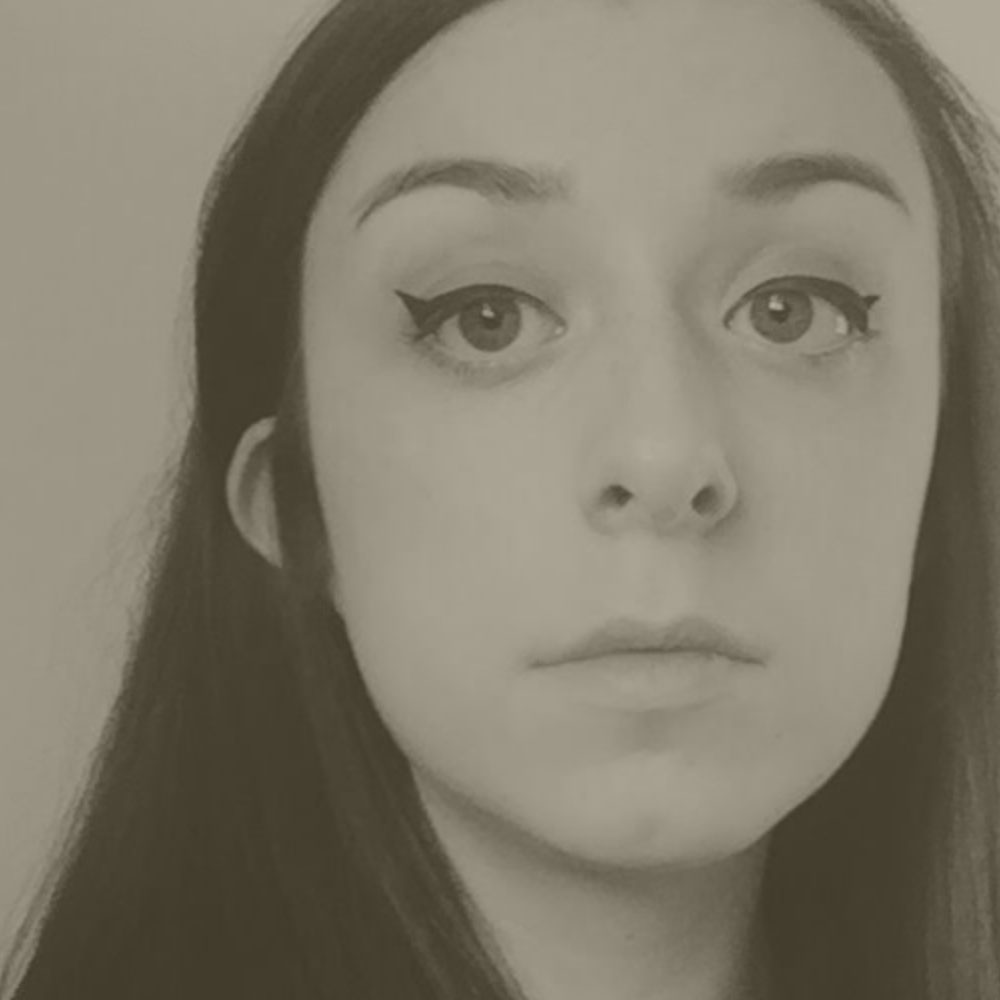 I'm a Yorkshire born artist who currently resides in Manchester and I'm currently enrolled in the Illustration with Animation BA at the Manchester School of Art. I've always loved incorporating different surface patterns and design work into my work and the natural beauty of the moors near The Weavers Factory allowed me to really develop this interest. Even though I've always lived so close to the beautiful landscapes carved in the Peak District, I've never had chance to explore the landscape and the villages that reside within it. This exhibition was a really exciting opportunity explore Uppermill's heritage and dive deep into a small village's vast history.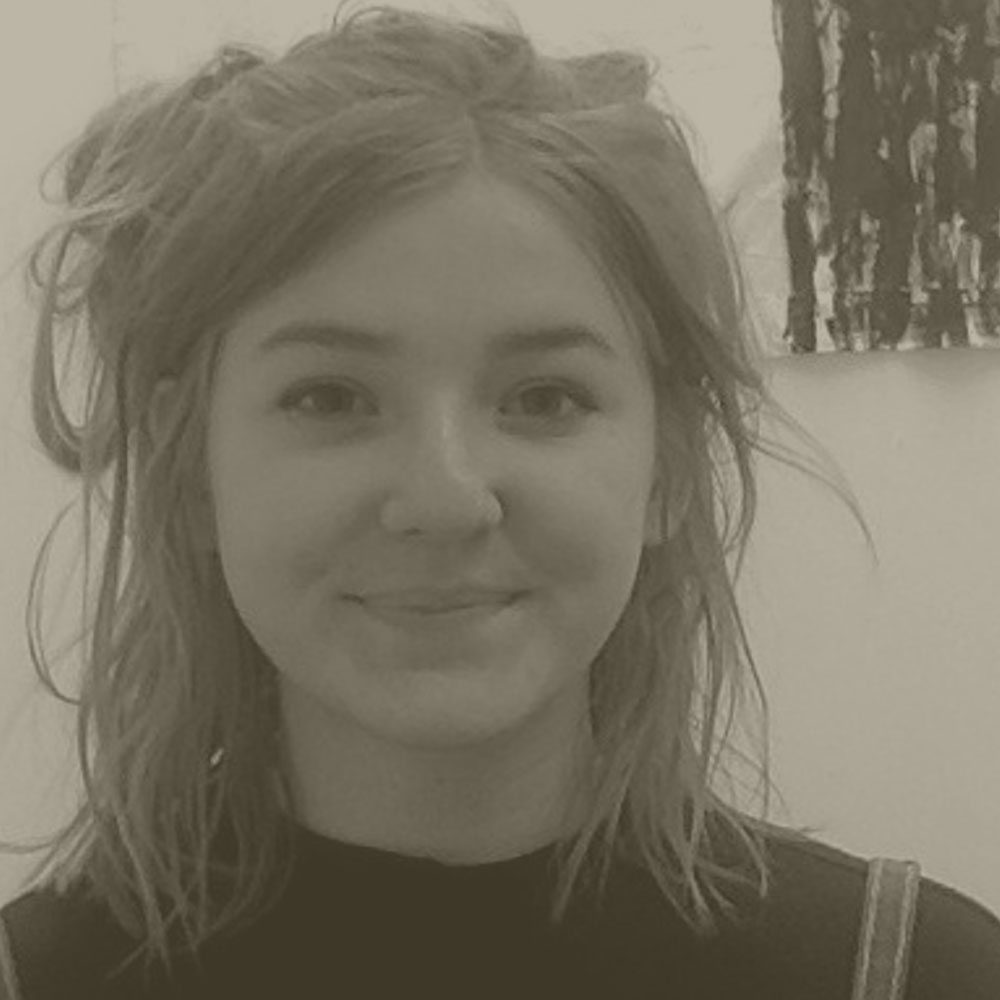 My work thrives on stories, whether it is illustration, animation, puppetry, performance or writing. Influenced by spaces and communities, I like to seek out the stories that shape a place and explore them in my work. This piece was inspired by the folk story of The Saddleworth Giants, after whom the Pots and Pans hills are named after. The rocks up there are said to look like the cooking utensils of these giants. I am currently studying Illustration with Animation at Manchester School of Art and trying to hear and tell as many stories as possible.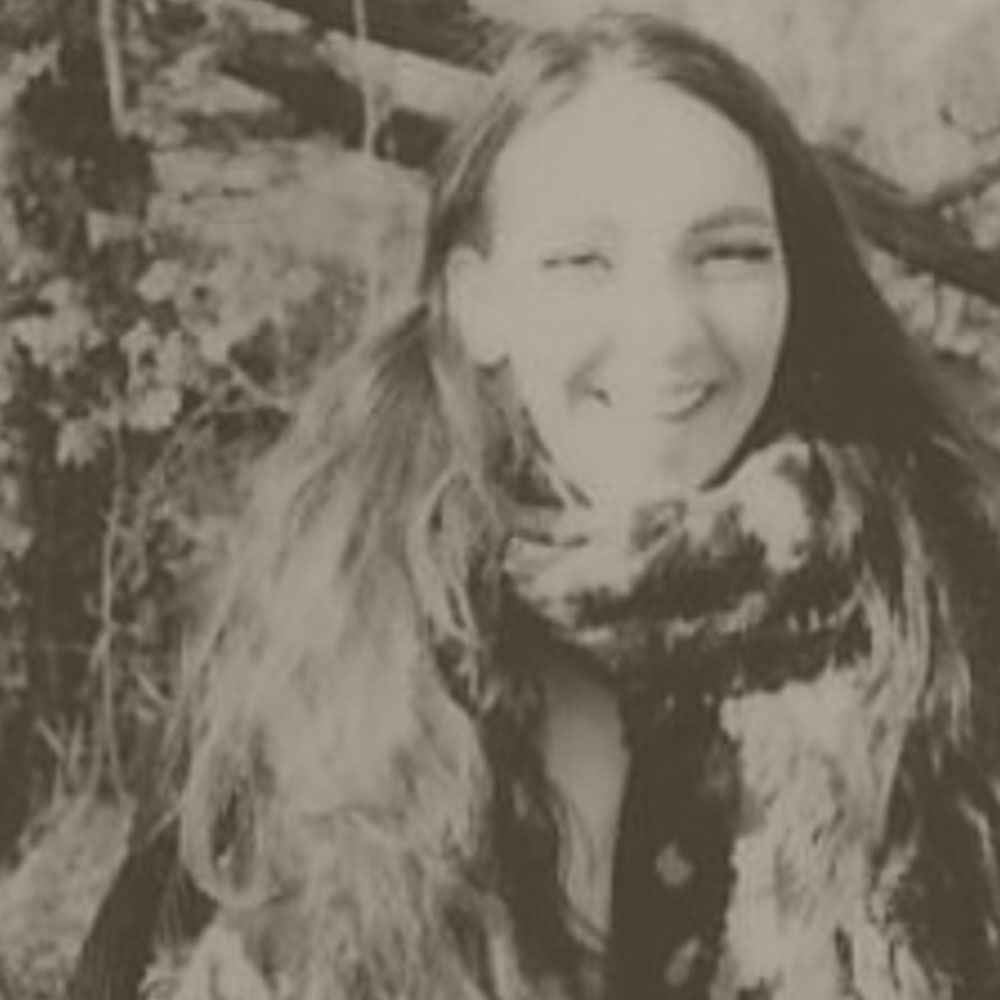 I'm Molly, I'm an Illustration with Animation second year at MMU. I am still experimenting with a wide range influences to find a style that best reflects my personality. I enjoy the freedom of watercolour as well as it's ability to produce subtle details which aligns well with the piece I've done for The Weavers Factory. I chose to do a study of an anatomical horses head much like the one that would've been in The Great Exhibition of 1853.'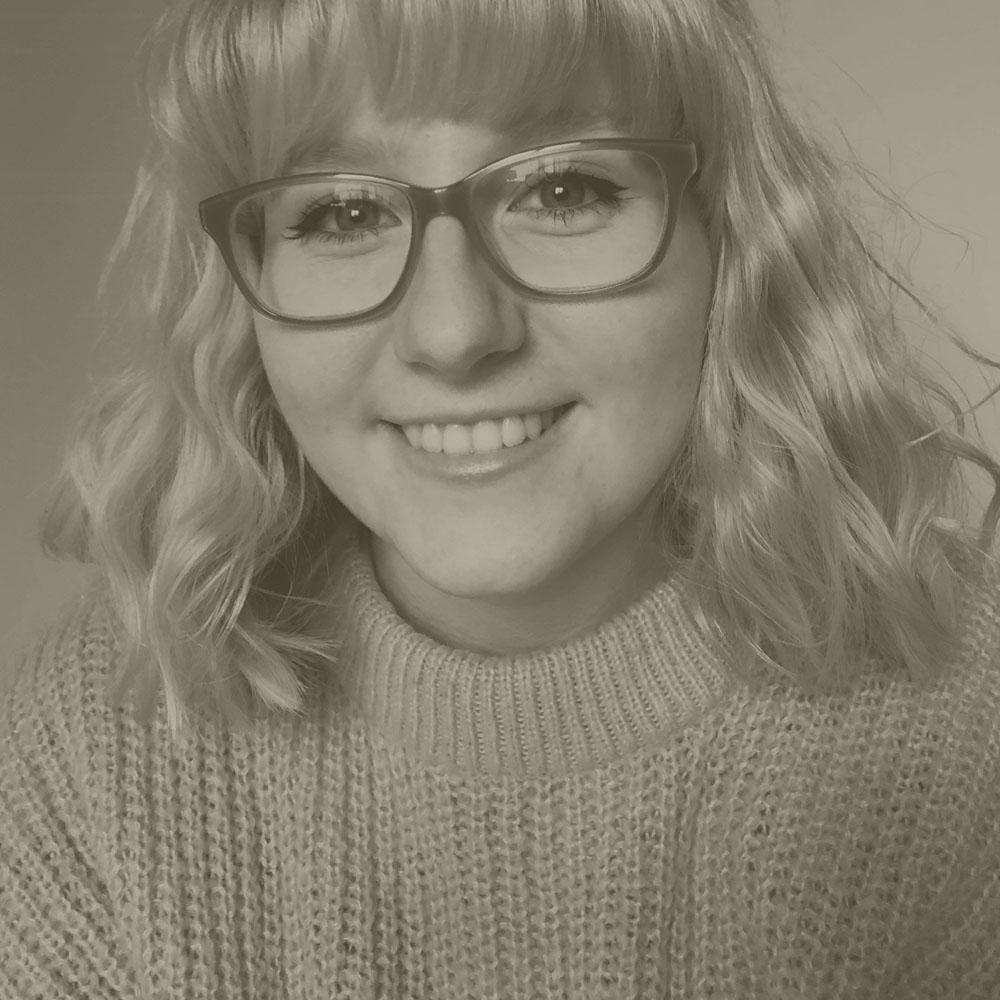 I'm a second-year student at Manchester School of Art, studying Illustration with Animation. Her work consists of a combination of watercolour, coloured pencil, collage and surface pattern design. After growing up in a small town in Cheshire, her work is often influenced by domesticity and nature, particularly childhood memories of past homes, gardens and parks. She is heavily inspired by botanical and scientific illustration and has a love for painting British birds and the countryside. A distinct memory of her introduction to watercolour is painting flowers from her Grandmother's garden as a child.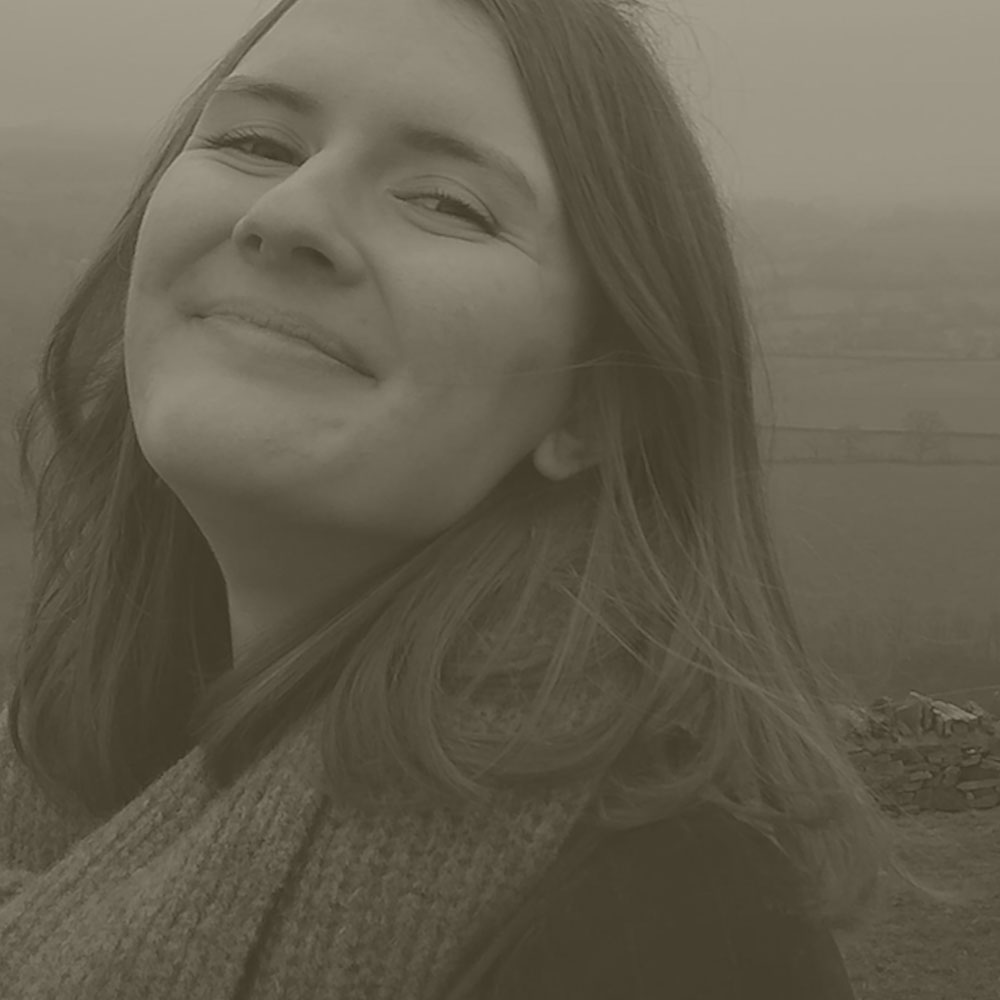 Hello! My name is Penny Collier. I'm a Manchester based artist currently studying Illustration with Animation at Manchester School of Art and I would be described as a colour enthusiast. After spending a day at Greenfield I produced this piece from on-site sketches, using gouache on paper. As I love experimenting with colour, I have drawn from the vibrant tones of the landscape. I have based my piece off Dickens' account of Miss Clytemnestra Stanley's emergence from the cold and unforgiving landscape of the Moors into the welcoming glow of the Uppermill Exhibition.
I am a second year Illustration with animation student at Manchester School of Art. Originally from London, I did my foundation studies at Kingston University before coming to Manchester. I love the busy yet friendly atmosphere of the North and feel very at home here. There is quite a graphic quality to my work but I love working with tradition media and working in analogue as much as I can.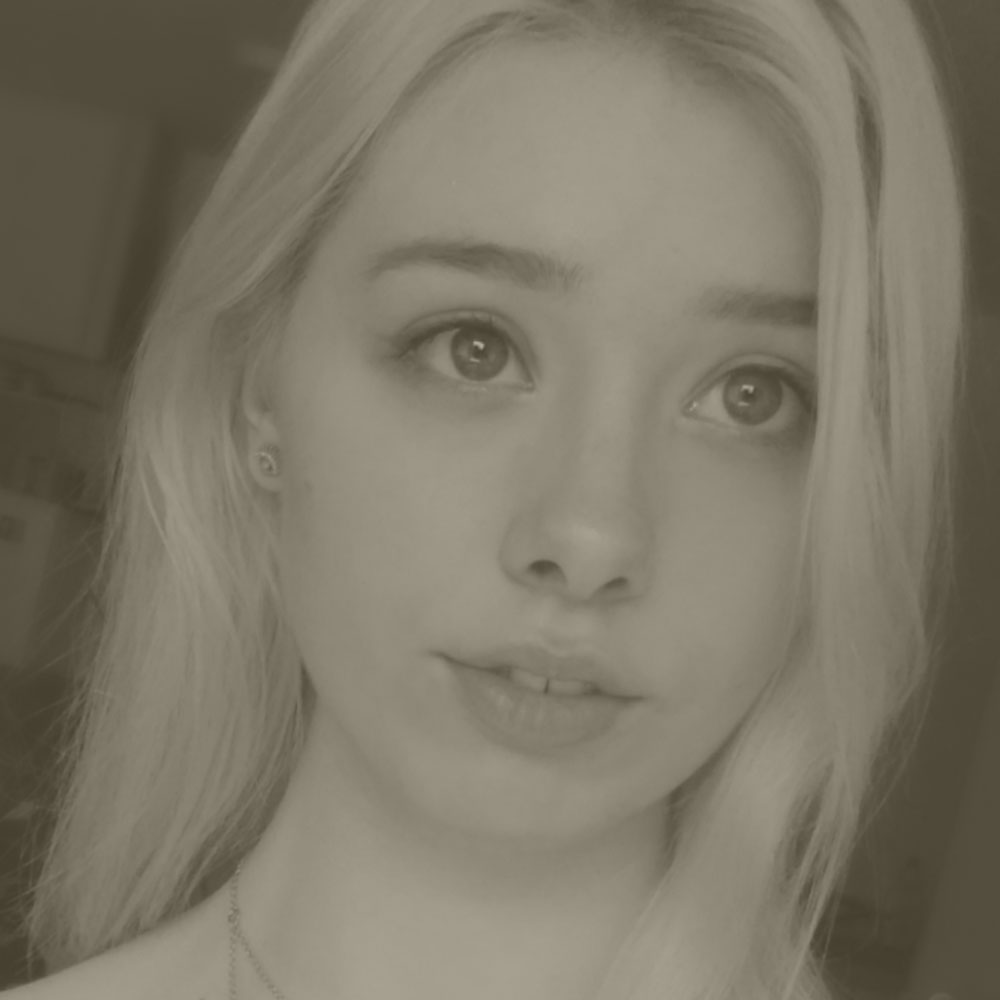 I'm 19 years old and was born and raised in Stoke-on-trent. I'm currently a second year studying Illustration with Animation at the Manchester School of Art. I've been brought up with canvases, paintings and sculptures in every corner of the house since I could first talk as my Dad is a painter and Mum was a Glass blower which was definitly more than a huge influence on my interests at a very young age. My ideal medium to work with is graphite as I feel I can capture so much more focused detail on the small scale I like to work at which I feel can make up for the lack of colour.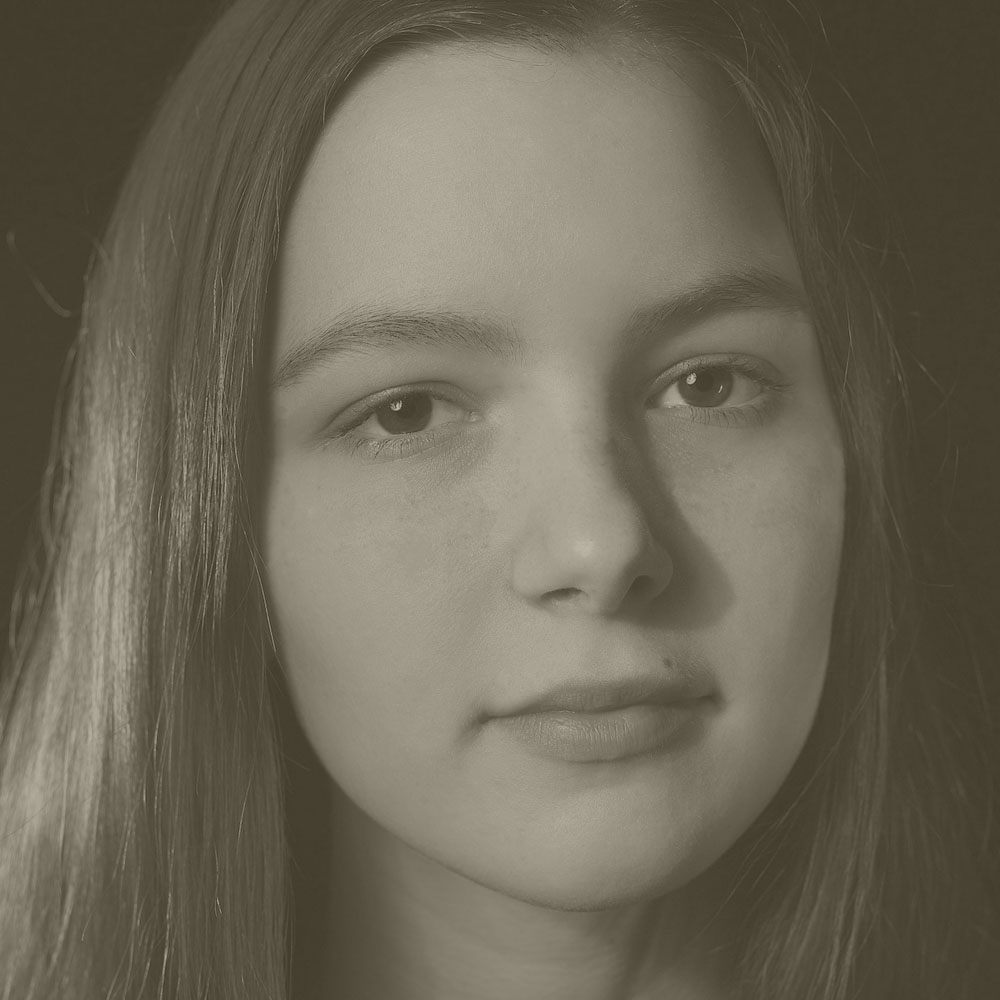 My name is Martha Harris and I'm a second year student at Manchester school of art studying Illustration with Animation. My illustrations are mostly inspired by history, literature and my imagination. I use a variety of materials which vary between each project I'm working on but mostly I work with paint, ink or traditional printmaking methods such as etching and Linoprinting.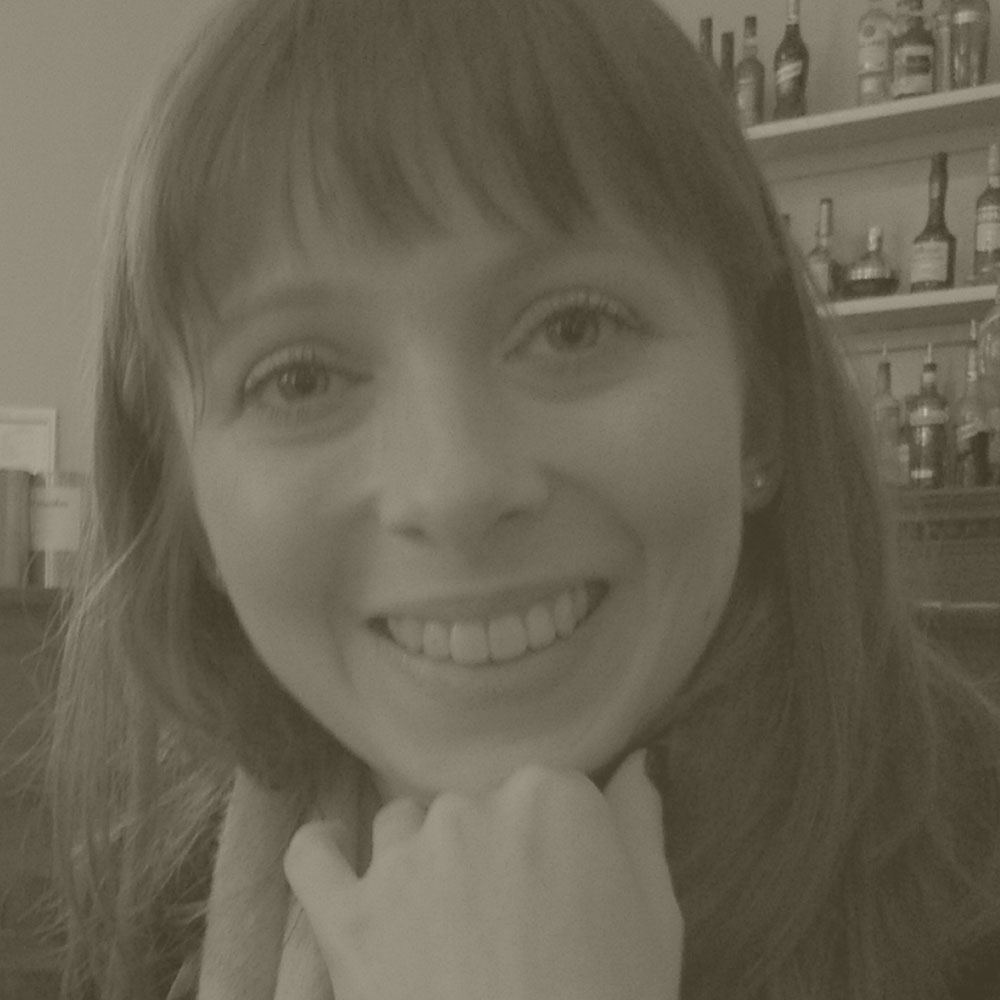 My name is Catherine Booth and I am a second year student from the North of England, currently studying Illustration with Animation at Manchester School of Art. My illustrations are often inspired by nature, history and traditional children's books. I always begin a new piece with a pencil sketch, which I usually add watercolour to. Depending on each illustration I will then add pencil crayon or fine liner, or sometimes ink to finish off the piece. I love detail in my illustrations, and lots of colour which I decide on beforehand, with palettes complementing the mood and narrative I am trying to convey.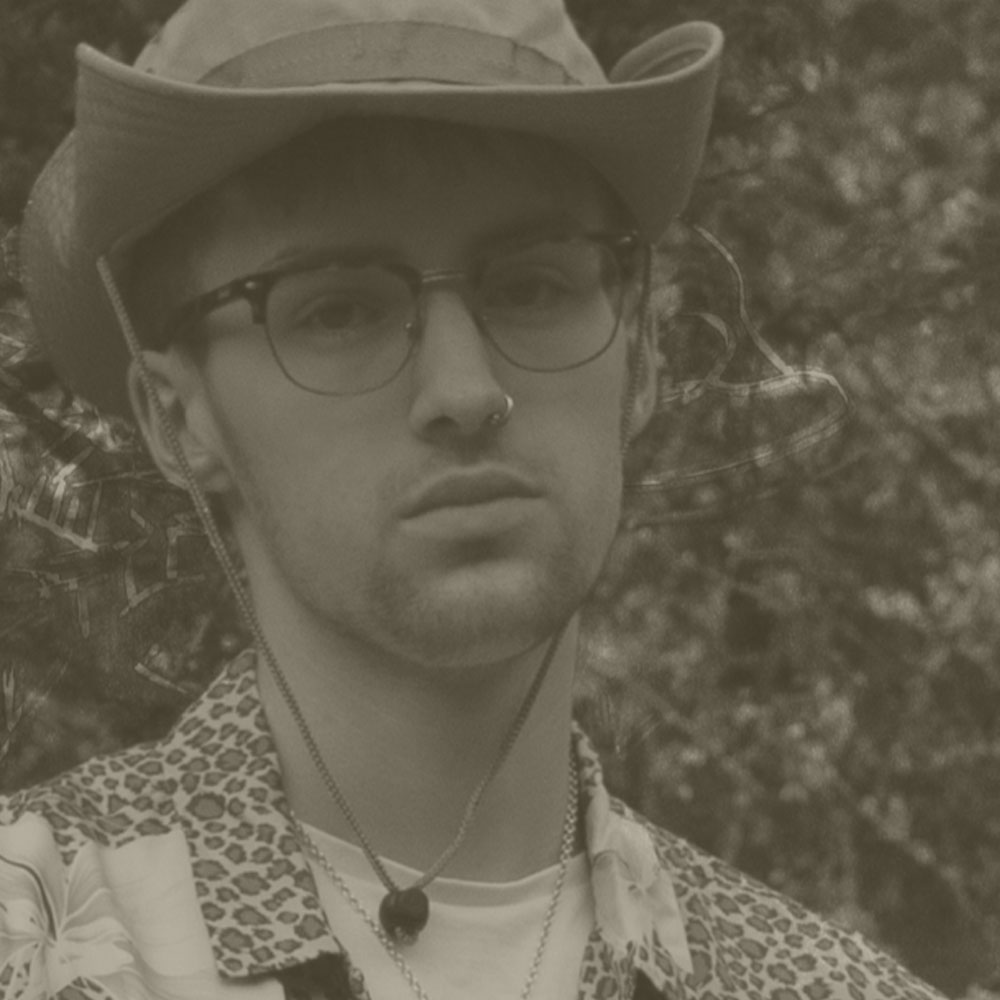 Lonely is the Night, even when the moon brings light, the cogs never rest in this lonely delight, the white stones beam the moonlight, this town is a maze to one who has never gazed, the rock hug the sound tightly, lost in the silence, no escape, bound to the town, drowned in the ground, where is the sound? An abstract mind currently exploring thoughts, emotions and memories (often dark minded)